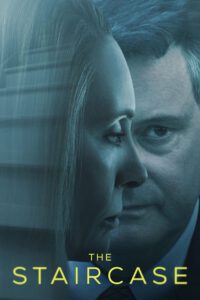 In June 2021 Frank Feys joined the cast of the HBOMax super production The STAIRCASE directed by Antonio Campos. Cast includes Colin Firth, Toni Colette, Michael Stuhlbarg, Juliette Binoche, Parker Posey and many more.
Frank plays Denis Poncet, the producer of the original documentary The Staircase directed by Xavier Lestrade, played by the wonderful French actor Vincent Vermignon.
The series aired on May 5th 2022.