The Chubbuck technique workshops are taught by Frank Feys, actor and coach. He studied and worked for 7 years in Los Angeles, the capital of movie making. He studied at Studio Herman Teirlinck Belgium, the Beverly Hills Playhouse, The Aaron Speiser Acting Studio, The Stuart Roger Studio.  Frank is the only certified Chubbuck Technique teacher in Spain with 20 years of teaching experience and more then 60 TV and Film credits. He founded the Actors Workshop Spain in 2004.
As an actor, Frank appeared in numerous films, TV-series and plays. He has worked with legendary  Oscar winning and nominated actors such as: Colin Firth, Toni Collette, Juliette Binoche, Michael Stuhlbarg, Parker Posey, Jose Coronado, Mario Casas, Burt Reynolds, Dick van Dyck, Omar Sharif, Shirley MacLaine, Jessica Lange, Benicio del Toro, Tim Robbins, Richard Durdan, Geraldine James and many more.
Full list of updated Film and TV credits.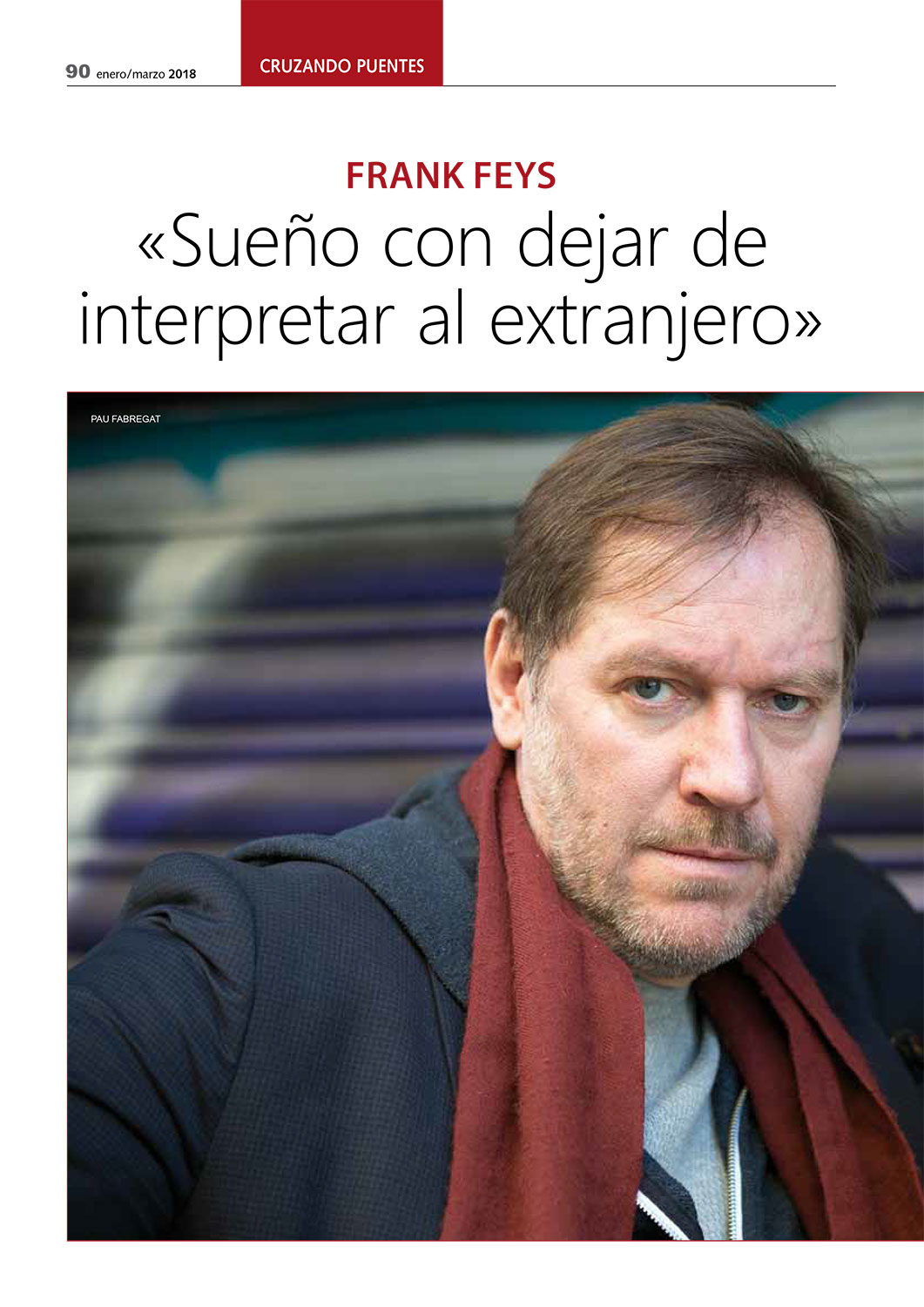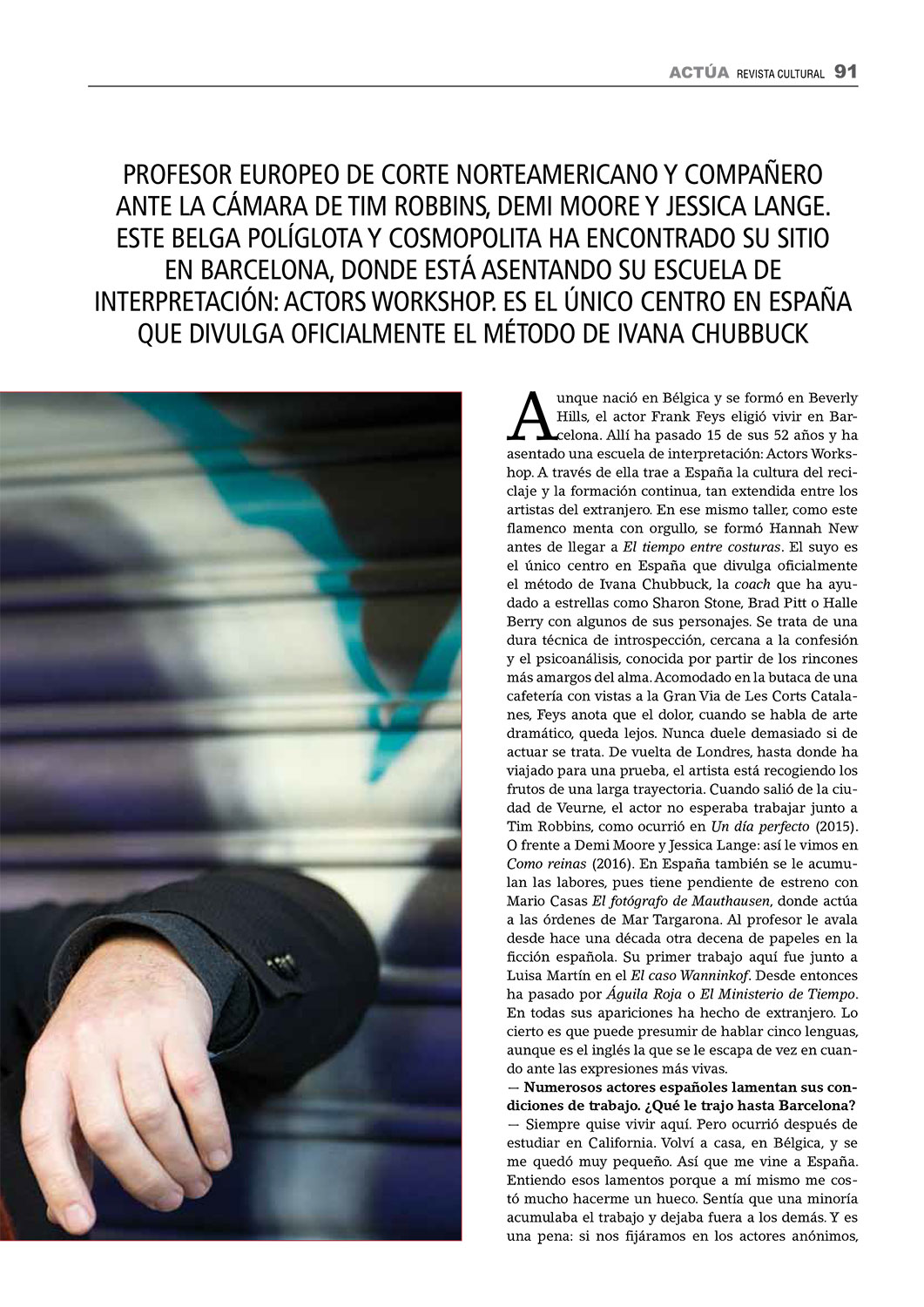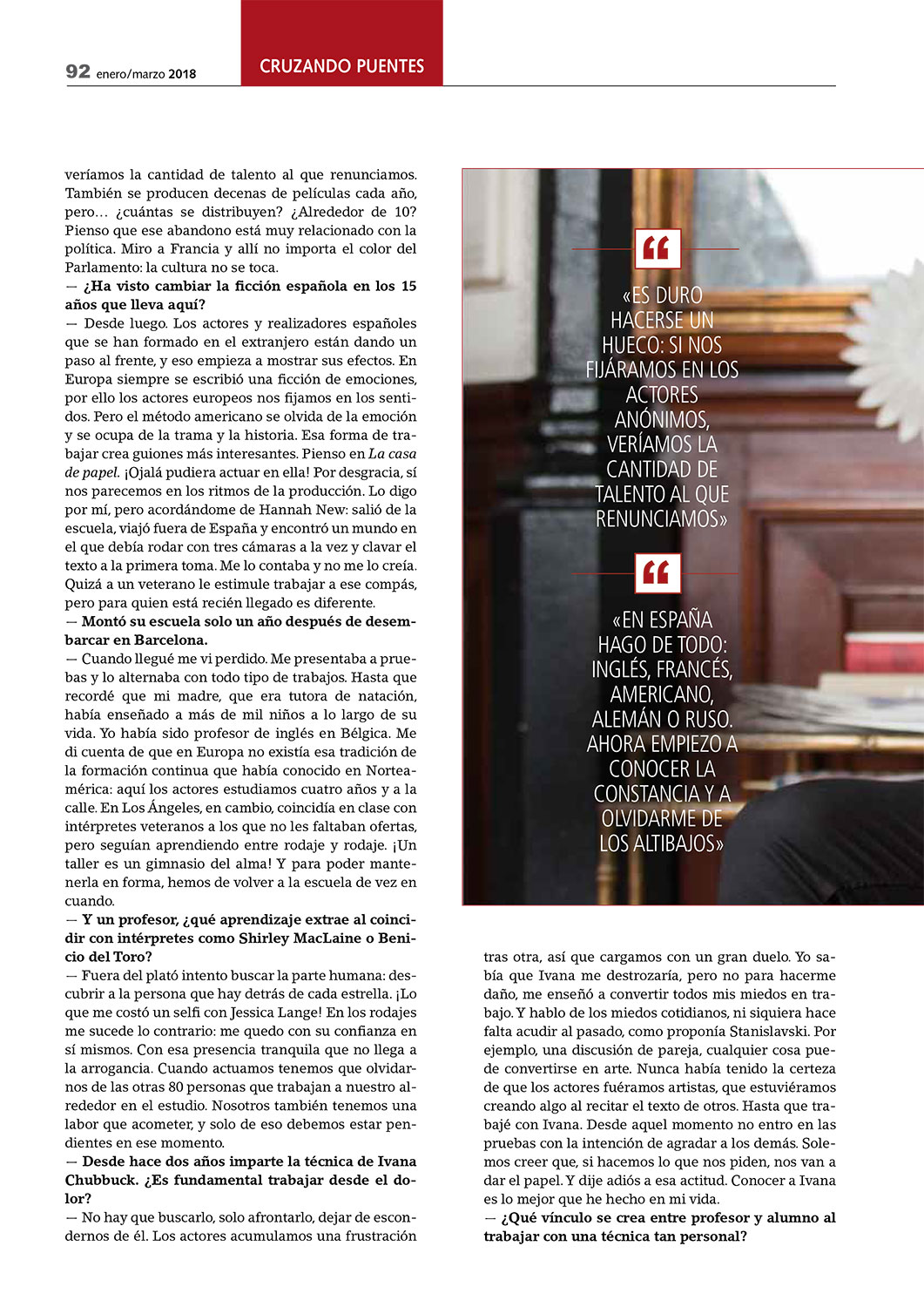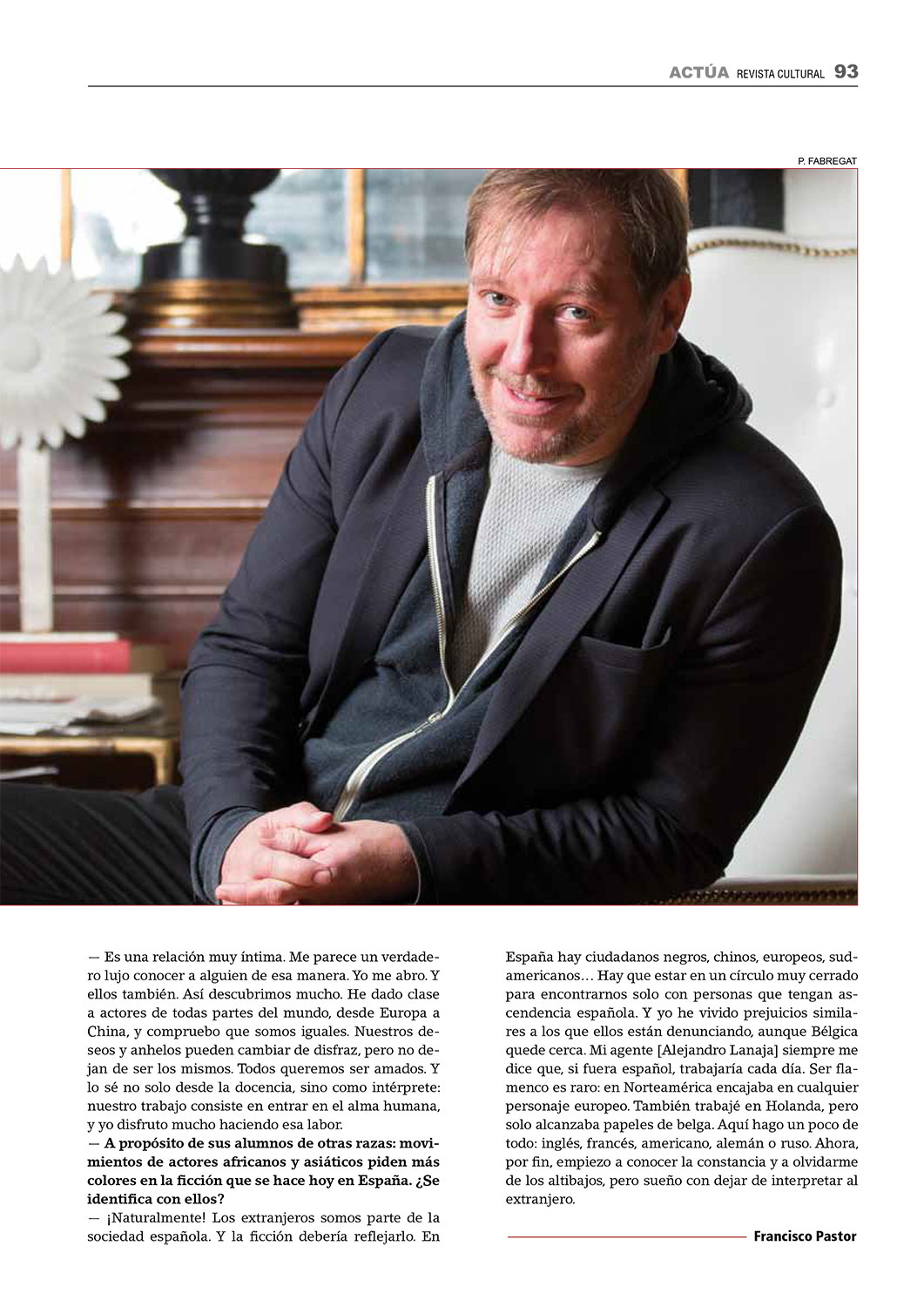 Beginners and intermediate Chubbuck Technique
Amanda Goldsmith is an American actress from Seattle. She has been studying under the tutelage of Frank Feys for many years, working with the Chubbuck technique. She got her start as a model and actress 20 years ago, working in Los Angeles, New York and many cities across Europe.
She has been living and working in Barcelona for nearly 15 years. During that time she has had the pleasure of working with some of Spain's biggest directors, like academy award nominated J. A. Bayona, Penelope Cruz and Bigas Luna.
She studied drama at Hofstra University in New York, and got her degree in communications and broadcast journalism.
She has appeared in numerous commercial production, feature films like the award winning film Human Core, and the soon to be released series Tessabel as well as many short films and music videos.